SendyAudio latest Planar Magnetic Headphones available NOW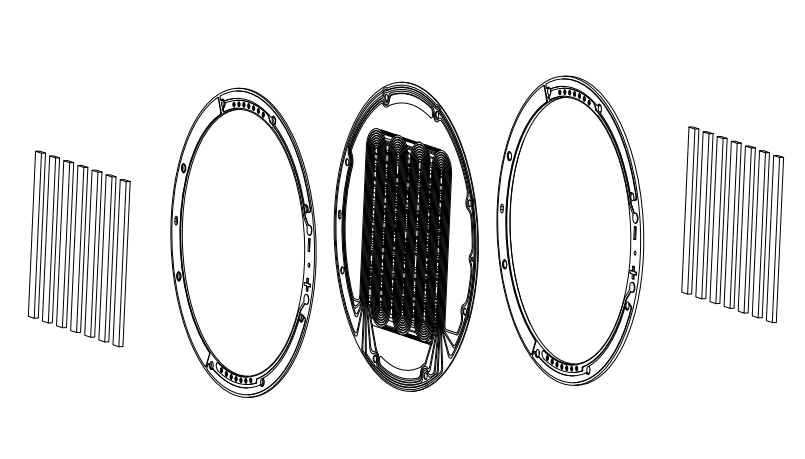 QUAD-FORMER Technology: the planar magnetic driver is made of double magnets + double sides of coils on diaphragm + double coils on each sides of diaphragm. The coils are arranged with good balance on the diaphragm.

Double sides of coils means there is coil on each side of diaphragm. Double coils means there are two coils on each side of diaphragm, so there are totally 4 coils on the diaphragm, which makes the diaphragm do the same vibration for the same frequency. Double sides magnet provides the same magnetic power in the field.

It has excellent electroacoustic energy efficiency conversion, extremely low distortion, very good consistency and high ability for music reproduction.

Driver

After more than three years of experiments, the construction of this planar magnetic driver is designed with the best magnetic circuit and the best magnetic distance to balance the resonance.

The high internal damping base material in the composite diaphragm makes natural and soft vocal, as well as solid bass. The ultra-thin and high rigidity base material in charge of high frequency can extend the frequency to be 40KHz, making treble bright with clear details and ensuring the listening relaxed and comfortable.

Housing

The headphone housing cover is made by decoration steel mesh with sunlight design, where the headphone name Apollo comes from.

The black and the nickel color steel mesh reflect each other with distinct layers, which can not only show a decorative aesthetic feeling, but also have a good effect of tuning the sound quality with the special arrangement of each hole.

The wood headphone housing is made by high quality rosewood. The process includes precise CNC carving, sanding, polishing, painting, natural drying etc. The wood housing surface is made by high glossy painting, which is very elegant and smooth.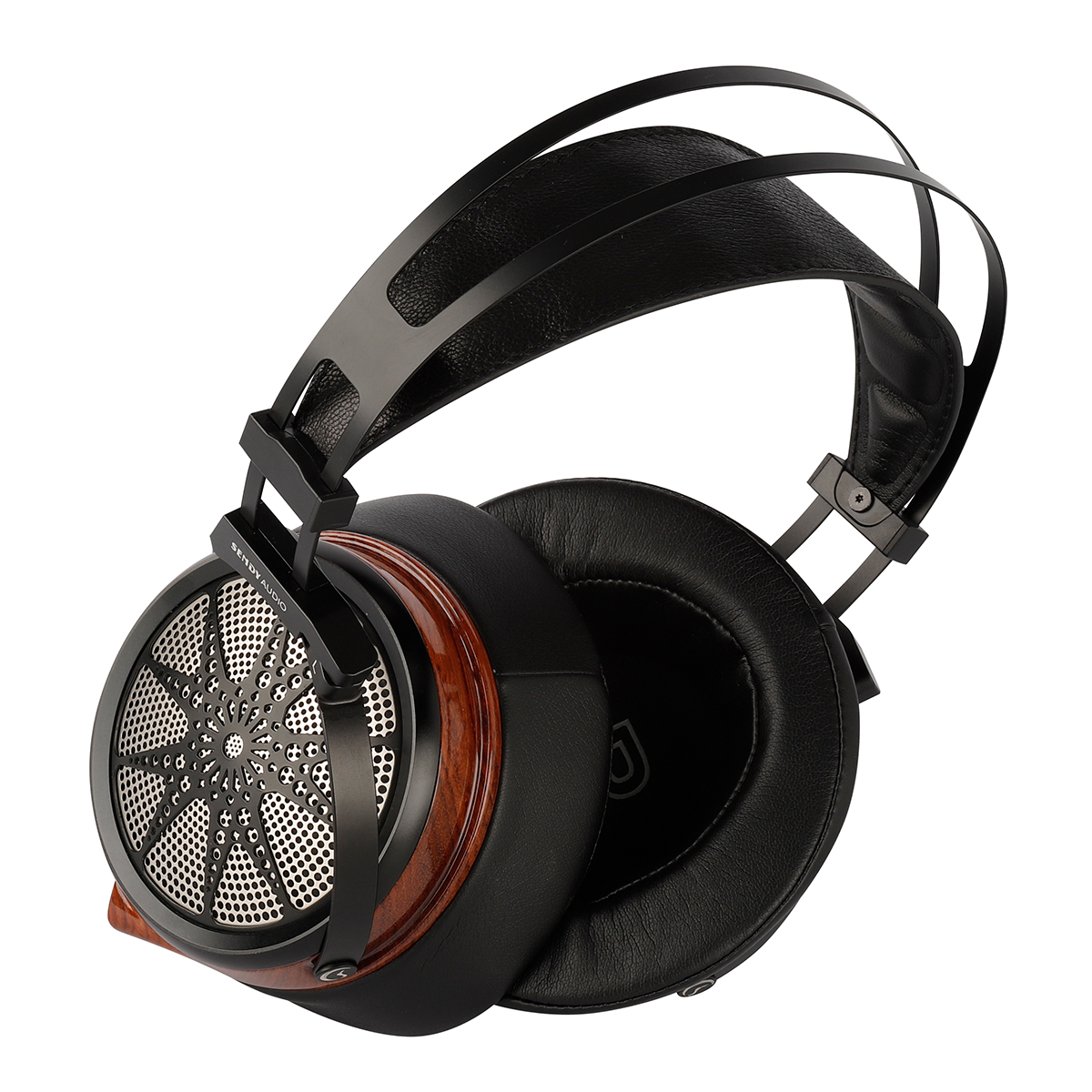 Headband

The headband is made of goat skin. It is soft and wears comfortable.

The headband design is ergonomic. It wears light and there is no fatigue after long time wearing.

Earpad

The earpad is made of high protein materials and memory form, which is soft and comfortable.

The design of the earpad looks like bowl. It can be over the whole ears, and there is no pressure on the ear with this special design.

L & R marking is distinct and easy to identify.

The earpads are detachable, which can be replaced easily and conveniently.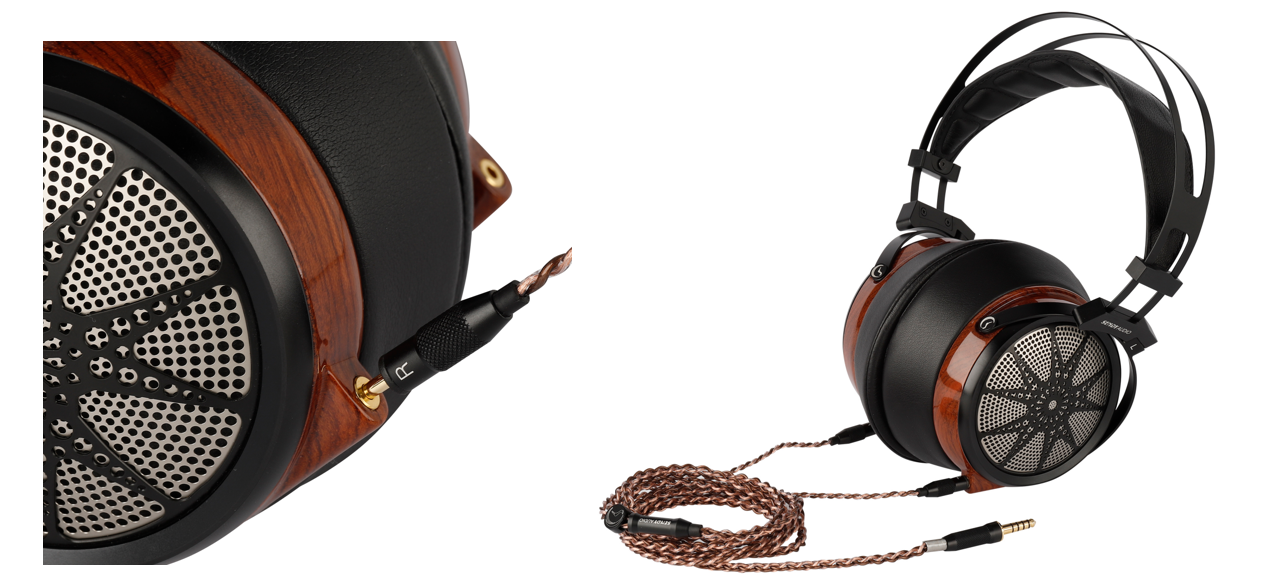 Cable

6N OCC braided cable ensure no signal loss during transmission.

The detachable cable is suitable for upgrading.

The cable is with slant design on the headphone housing, which is beautiful and ensures the cable not to fall on the shoulder when wearing the headphone.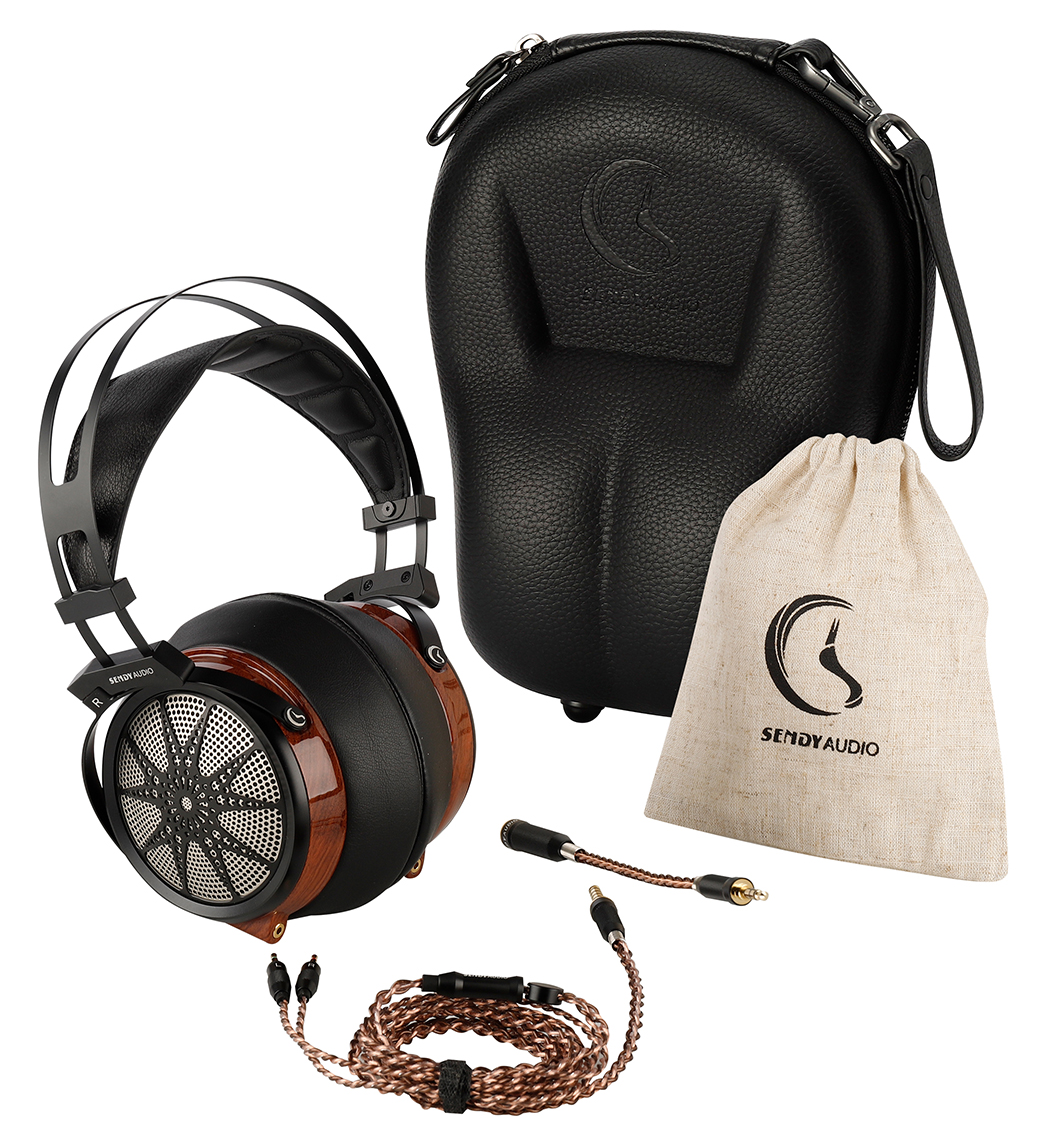 Package

1. Apollo headphone: 1pc
2. Balanced audio cable: 1pc
3. Leather carrying bag: 1pc
4. Hemp bag: 1pc
5. Adaptor 4.4mm to 3.5mm: 1pc