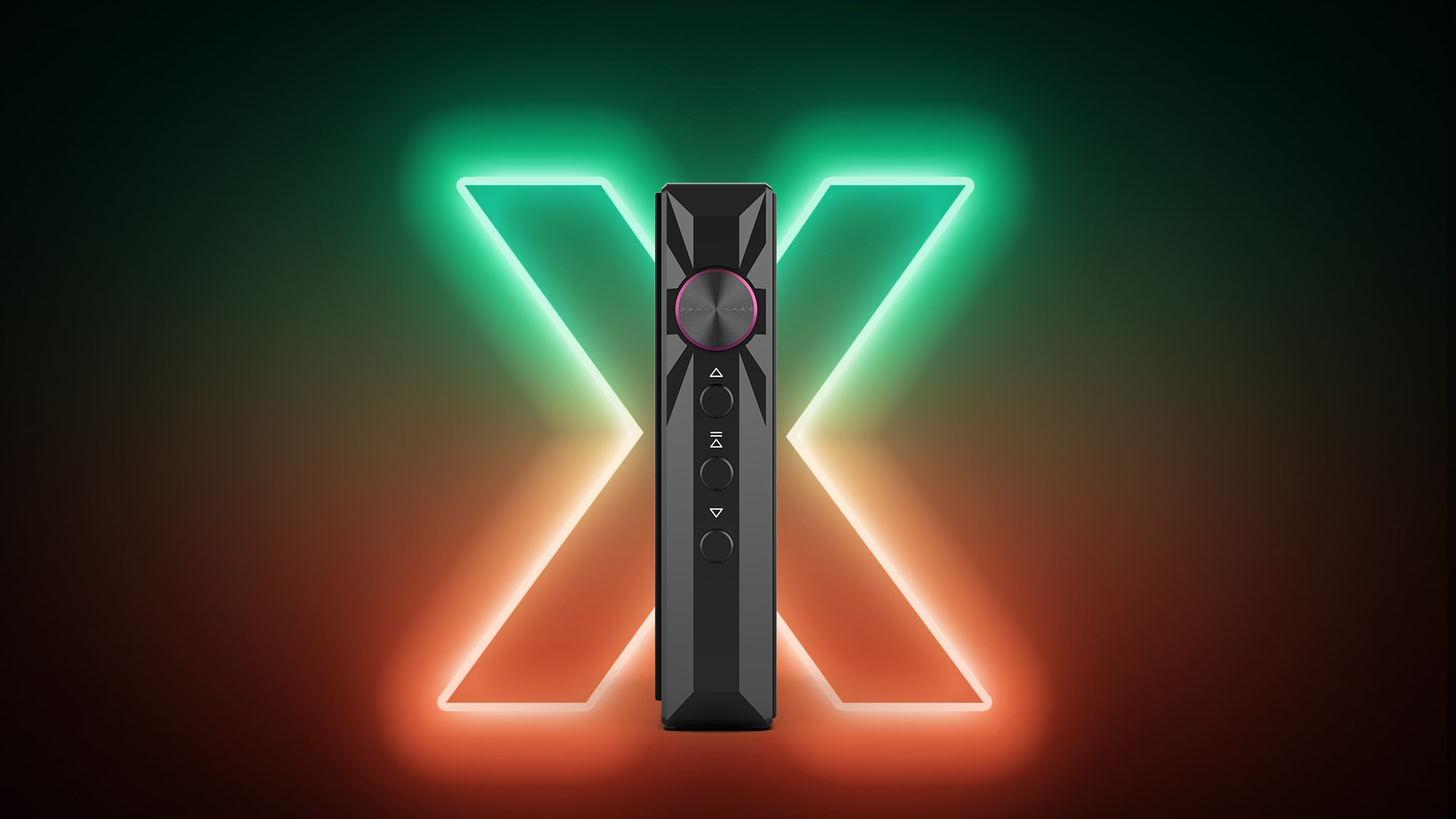 Digital audio players(DAP) are the corollary of MP3 players; they sacrifice looks for functionality, resulting in bulky devices that are a pain to carry around.
Hidizs AP80 lossless music player shatters this stereotype. It's compact, vibrant, with a rounded contour adored by music lovers worldwide. The flagship AP80 Pro Aluminum Alloy (standard) was followed, in particular, by three special editions: stainless steel, red copper and titanium alloy (limited editions, immediately sold out).
Aesthetic Evolution
Long before "full-screen" displays became the norm in mobile phones, the AP80 series portable player(DAP) had been on this minimalist wave. The length of its body is smaller than a credit card, fitted in the front with a Samsung 2.45" IPS 480*360 (HVGA) high-definition display screen that's smooth to the touch. With an elegant double-sided glass and an integrated diamond cut that reflects a spectrum of dazzling colors on the sides, the unique and ingenious design aesthetics of Hidizs unmistakably stands out above the fray. Due to popular demand, Hidizs AP80 Pro-X digital audio player comes in black, gray, and blue.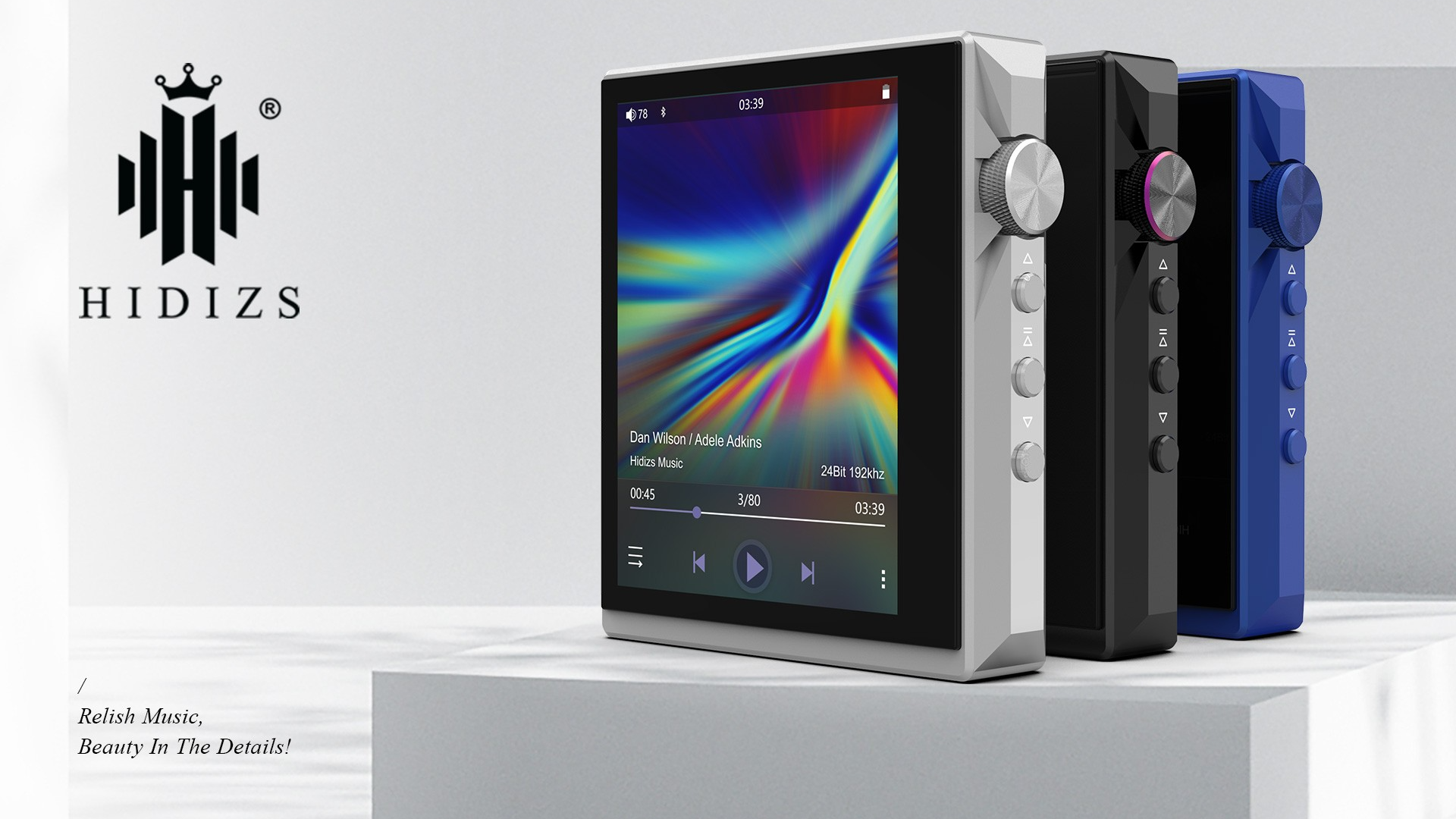 Chip Upgrade
In keeping with the essence of the classics, the AP80 Pro-X portable Hi-Res music player has kept AP80 Pro's signature HBC3000 chip FPGA + dual DAC. The HBC3000 FPGA provides the high-precision master clock and native DSD 64/128/256, in combination with the two newly released ES9219C DAC chips, by ESS Technology, Inc, for a balanced output which, in turn, relies on its +130dB SNR, +121dB DNR, and -114dB THD to ensure the rendition of high-fidelity audio quality. This pint-sized device is able to support the incredibly DSD256, PCM 32Bit/384kHz, and MQA 8X unfolding.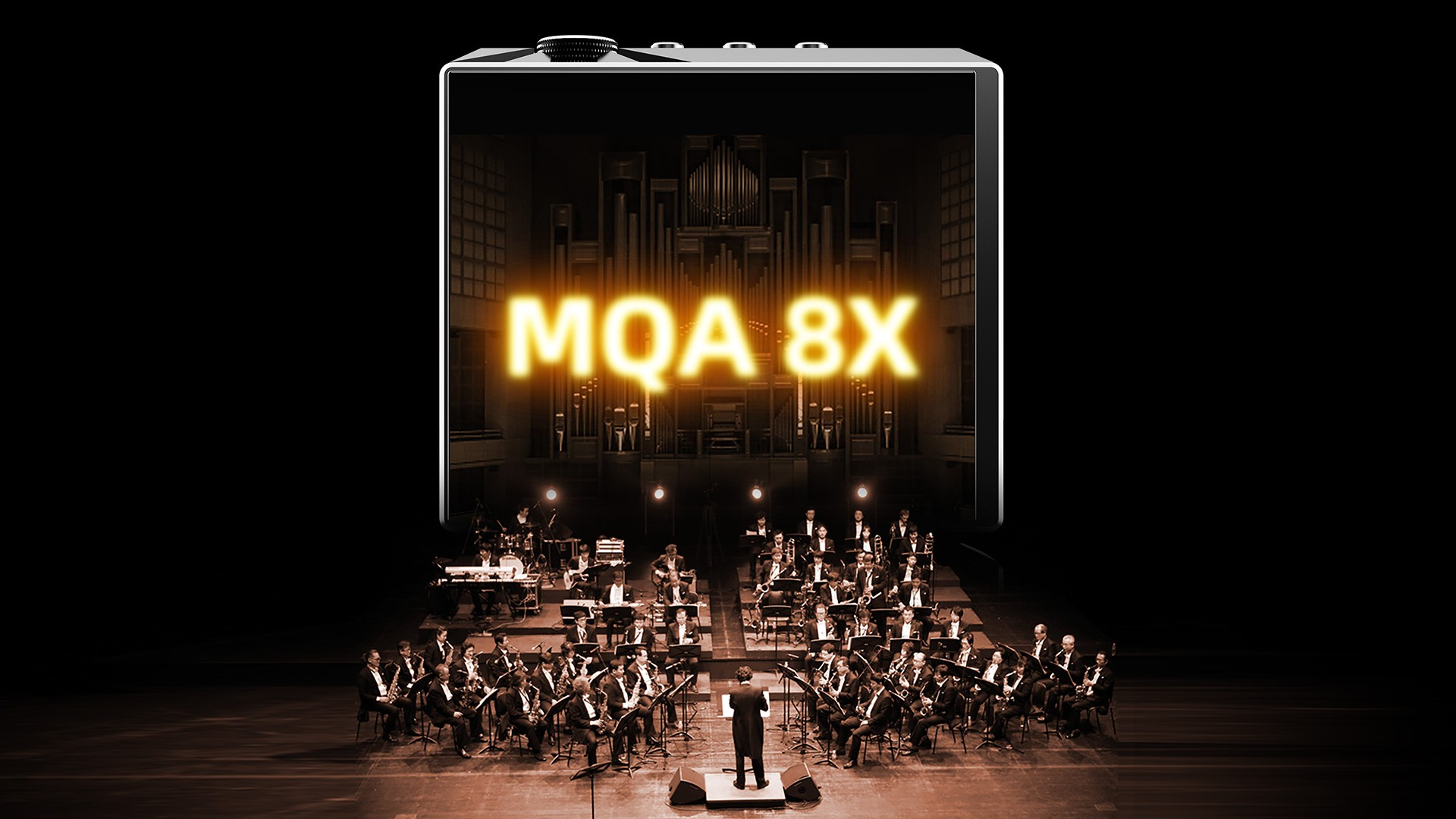 Not to mention that the AP80 Pro-X Hi-Fi music player also has 70MW+70MW @ 32ω on SE(single ended) output, 190MW+190MW @ 32ω on Balanced output, enough to drive high impedance headphones. With 40 days of deep standby, 8-11 hours for single ended, and 6-8 hours for balanced.
Rich Connectivity
Despite its tiny dimensions, the AP80 Pro-X high-resolution portable music player still integrates the traditional 3.5mm stereo interface and the 2.5mm balanced interface. Plus, it also supports wireless lossless connection such as two-way USB DAC and Bluetooth 4.2, and is compatible with high-quality lossless transmission protocols such as AAC, CSR apt-X, Sony LDAC, HiBy UAT, Apple Lossless, FLAC, WAV, ALAC, APE, DSSIFF, SBC, etc., and possesses Hi-Res Audio and Hi-Res Audio Wireless dual-certifications.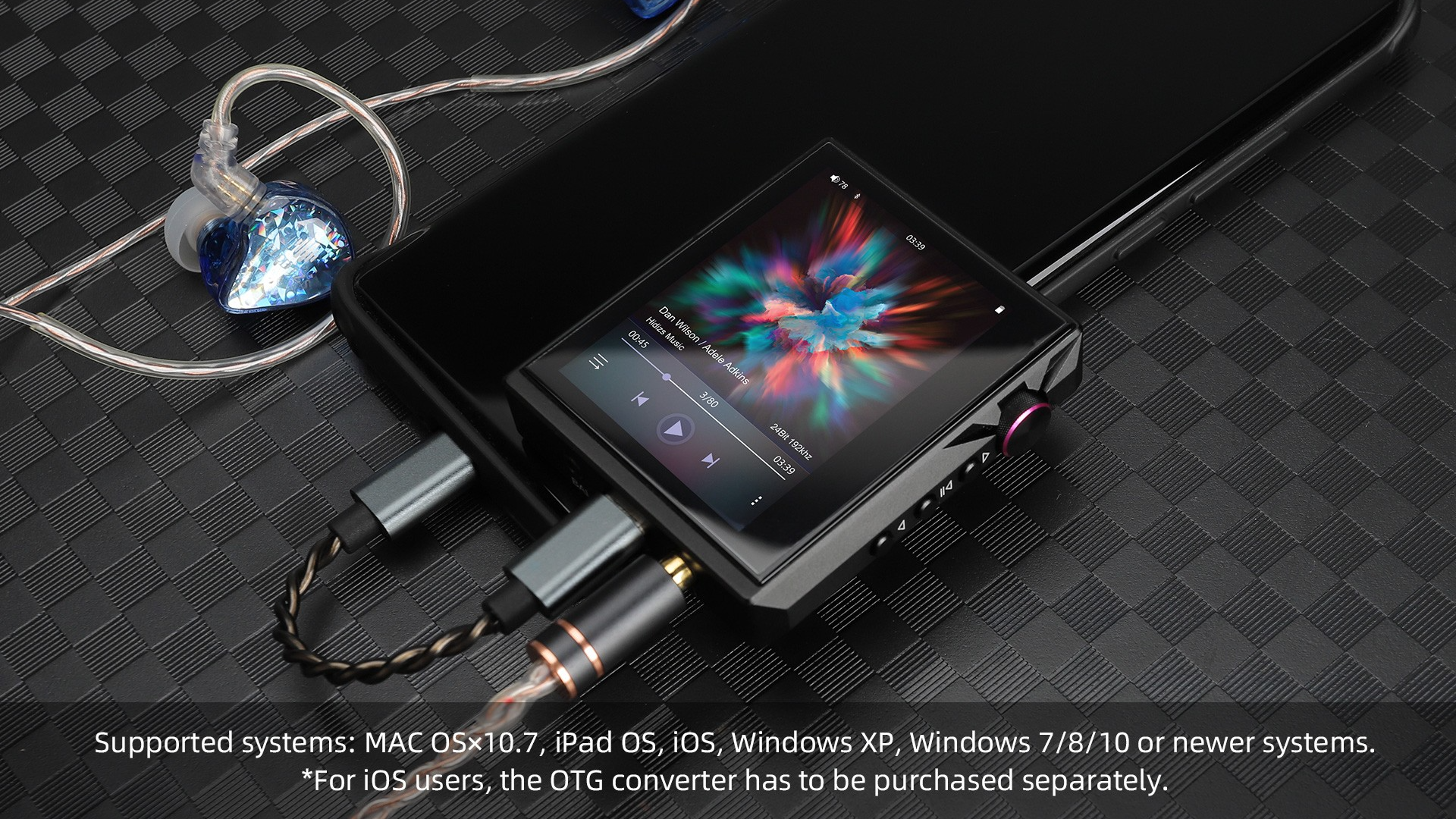 * HiBy UAT is a Bluetooth audio codec which supports the industry-leading sample rate of 192kHz.
*Sony LDAC supports up to 96kHz.
With a Hidizs AP80 Pro X, you get:
– A lossless audio player
– A Bluetooth receiver
– A Bluetooth audio resource
– A portable DAC AMP
– A digital source
Therefore, AP80 Pro-X, a pocket audio player, can perfectly satisfy the connection requirements of most of your audio devices.
***Multiple Connectivity Options
Use AP80 Pro-X as a Bluetooth receiver: Audio device transmits audio signals to AP80 Pro-X via Bluetooth connection, then AP80 Pro is able to output with 3.5 and 2.5 headphone ports;
Use AP80Pro-X as a Bluetooth transmitter: able to connect Bluetooth devices such as Bluetooth headset/Bluetooth audio as signal source/playback source;
Use AP80Pro-X as a decoder: once mobile phones, computers, tablets, and other devices connects to AP80 Pro-X through the given Type-C to Type-C OTG cable, their original audio is decoded and restored again by AP80Pro-X, then the sound quality is greatly improved.
Use AP80PRO-X as a digital source: once AP80 Pro-X connected to a DAC AMP(e.g. DH80S),will output cleaner and richer audio quality. Compared to integrated devices such as mobile phones/tablets, the sound quality of professional music player is more outstanding – cleaner, clearer, fuller and lower noise floor.
* AP80 Pro-X supports Windows and MAC operating systems, Android phones (phones of Samsung, Xiaomi, Huawei, OPPO/VIVO and others, Android version 8/9/10/11 and later). When connecting iOS or iPad OS devices, you need to use a converter with OTG function.
Custom HiBy Features
AP80 Pro-X DAP continues to use the HiBy operating system, which addresses all the latest obstacles for portable audio player users:
Just connect the AP80 Pro-X digital media player to your smartphone through Bluetooth, and turn on HiBy Link to access AP80 Pro-X functions including: remote playback, volume control, playlist management, cover synchronization – you no longer need to remove the AP80 Pro-X from your pocket!
In addition, the MSEB* sound tuning with rich and clear adjustment options will satisfy the needs of all users to create personalized audio experiences, so that everyone can enjoy personalized listening according to their preferences, which greatly enhances the customizability of music, as well as the function of your music players and listening devices.
*The MageSound Eight-Ball (MSEB) is HiBy's proprietary sound tuning algorithm for adjusting desired audio qualities such as warmth, note thickness, vocal positioning, etc., directly instead of splitting the audio up into numbered frequencies. On the AP80 Pro-X high-resolution audio player, it is available as a systemwide module for all audio played on the device.
Traditional Functions
As far as professional lossless music players go, many brands have had to abandon traditional functions, such as pedometers, e-books, etc., because of their limited size. Surprisingly, all these "traditional arts" have been retained on the AP80 Pro-X. You can read a wonderful book while enjoying musical audio; you can also check your daily activity levels.
We hope AP80 Pro-X digital audio player will offer you a pleasant listening experience, bring joy to ordinary days, and accentuate good and not-so-great times.